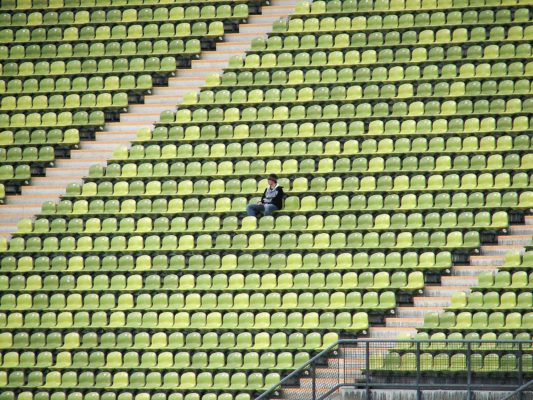 Dear Media,
Sports are a microcosm of life.  When a team is losing, the coaching staff makes changes.  They might sub in a few players or they might change the formation on the field, either way, they are changing the game.  It usually does not take much, but it can mean the difference between winning and losing.  Right now, we are losing the game. We are losing the game when it comes to mass shootings.  WE NEED TO CHANGE THE GAME.
I see three game changers: guns, mental health and the media.
Let's begin with guns.  While I would like to think that Washington could come together and put the safety of our country before any other interests, I am fairly certain that won't happen.  In my view, there is nothing worse than seeing a classroom of children murdered and then seeing absolutely nothing done about it.  I don't believe the politicians will be the game changers.
I also don't believe that the mental health system will be the game changer. It is a system that is struggling.  I know because I worked in the field. Every time there is a shooting we often hear, "He was suffering from a mental health disorder."  In order to be diagnosed with a mental health disorder, you must first have a doctor or mental health clinician match your symptoms with the DSM-5.  The DSM-5 is the Diagnostic and Statistical Manual of Mental Health Disorders.  It is 947 pages long.  The DSM-5 covers a multitude of mental health disorders that are very real.  Many are genetically predisposed to their condition, but others are not.  Not always, but often, mental health disorders come from disconnection.  Because of abuse, neglect, bullying, shaming and many other reasons, people find themselves physically or emotionally alone.  They try for years to connect, but slowly give up because they can't.  The problem is we are wired for connection and when that wire is snipped, the lights go out. I think it is fair to say that most shooters are disconnected and in the dark.
You would think this disconnect might cause sadness and in the beginning it does, but as time goes on this sadness can become too painful.  Sadness gets covered up with anger: anger at their parents, anger at society, anger at specific groups, anger at anyone or anything. In the past these disconnected, sad, angry souls might have chosen suicide, but today many are choosing to take out innocent people for fame and notoriety and then committing suicide.  I believe this is happening because of our media saturated culture and therefore I also believe that you, the media is the entity that can be the game changer.  Please hear me out…
Children need attention.  Usually children get the positive attention they need and life is good.  But there are the children that don't.  These children go for second best, negative attention.  Sadly, they would rather have negative attention than no attention at all.  They are trying to stay connected.
But time passes and these children begin to grow.  They are still little kids living in bigger bodies looking for the attention and connection that they can't find.  This is usually when they are shut out by society because they are strange, quirky, unlikable or angry.  They can no longer connect to the outside world, their inside world is a mess, so today they connect to another world; they connect to the Internet.
The Internet is a place where people feel connected when in reality, they aren't.  It is a place where fame can come fast and furiously.  It is a place where people can escape.  It is a place that allows the disenfranchised to feel powerful.  It is a place where plans are made, and they are.
I am not inside the head of a potential shooter, but I will make a few assumptions: The potential shooter sees mass shootings in the news. The potential shooter relates to the past shooters' stories.  The potential shooter sees the attention given to the shooter.  The potential shooter wants that attention.  The potential shooter feels power at the idea of being able to hurt the ones that have "hurt" him.  The potential shooter starts dreaming up his plan. The potential shooter makes a plan. And then the plan grows.  The bigger it gets, the better he feels and then the potential shooter becomes the shooter and what is the first thing he gets? Attention. His name is plastered all over the news, his picture becomes engraved in our memories, his story will be remembered forever.  We have given him exactly what he wanted all along: attention and connection.
So, I believe that you, the media can be the game changer.  When a child screams and yells for candy in a store and a parent chooses not to give him candy, what happens?  The child will learn not to scream and yell for candy. Eventually, the behavior goes away. Therefore, if the potential shooter does NOT believe he will receive his 15-minutes of fame, if the potential shooter does NOT believe he will have his name in lights, and if the potential shooter does NOT believe he will go down with his name in the history books, he might rethink his plan.  YOU HAVE JUST CHANGED THE GAME!
Do I think things need to be done regarding gun control and mental health? Yes and yes!  But with both comes politics and red tape.  With this comes a shooter having no reason to go out in a blaze of glory.  Why? Because you have shut down what he is longing for: attention and connection.  I am tired of looking at the television screen feeling helpless and hopeless.  I am tired of knowing it's not 'if' there will be another shooting, but 'when'. I am tired!
And I am sad. I am sad that this week I turned on the television to see another mass shooting.  I am sad that more people will not make it home to their loved ones.  I am sad that I need to help my children feel secure in a not so secure world.  I am sad!
I am begging you, BE THE GAME CHANGER! Do not give the shooter the attention he is looking for: no name, no picture, no story.  NOTHING!  Simply call him, "no name". PERIOD!
My idea is not mind blowing, it is not far reaching and most importantly it is not difficult.  It really is quite simple. Having said that, I am also not naive in thinking that it will change everything. But, if we can save one family from the unimaginable pain that so many (too many) have had to endure, then it is worth it.  If we can shut down some of the potential shooters, then it is worth it.  At this point, anything is worth it!
Please, #NONAME, #NOPICTURE, #NOSTORY!
Sincerely,
A sad and tired mom